Contents
1 Understanding and inter­preting Othello
2 Top five Shakespeare plays that speak to the 21st century
Thurs 19th March: Paula Gunning has informed us that Emma Smith's Oxford University lecture series is podcast as Approaching Shakespeare and we can access past programs of her lectures on most plays.
Wed March 18 : When shall we all meet again? Until that time, here are some online offerings: Folger items + a reminder of Plague in Shakespeare's time + 2014 novel STATION ELEVEN.
I sent you on 7 March the reference to the new study Shakespeare in a Divided America by James Shapiro review – the Bard and the culture wars . I expected we'd discuss it. Who could have predicted these past 10 days?
Best wishes. Julanne
Understanding & interpreting Othello
Othello and Blackface
Ayanna Thompson and Ian Smith discuss the use of blackface in perform­ances of Othello and a critical new insight about Desdemona's handkerchief.
Insider's Guide: Deception in Othello
Explore key scenes with dramaturg Michele Osherow and actors from Folger Theatre's 2011 produc­tion of Othello.
Insider's Guide: Language in Othello
Explore the power of words and language in this play with dramaturg Michele Osherow and actors from Folger Theatre's 2011 produc­tion of Othello.
Editing Shakespeare: Word Choice in Othello
Barbara Mowat, co-editor of the Folger Editions, discusses how different word choices affect how a line of Shakespeare can be interpreted.
Desdemona and Emilia: The testament of female friend­ship in Othello
Explore how the play's central female friend­ship between Desdemona and Emilia stands in contrast to the rela­tion­ship between Othello and Iago.
Cervantes, the Moors of Spain, and the Moor of Venice
Learn why Othello, of all Shakespeare's plays, is the one that is most frequently compared to Spanish liter­ature in the age of Cervantes, author of Don Quixote.
---
Performing and adapting Othello
Ira Aldridge
Learn about 19th-century actor Ira Aldridge and his pion­eering role as Othello.
Shakespeare in Black and White
In this podcast episode about Shakespeare and African Americans, hear clips from a landmark Broadway produc­tion starring Paul Robeson.
Shakespeare and opera: Jealousy and tragedy in Verdi's Otello
The artistic director of Washington National Opera comments on the Italian opera inspired by Shakespeare's play.
Q Brothers — Othello: The Remix
In this hip-hop adapt­a­tion, Othello is a rapper who rockets to stardom when he teams with a diva named Desdemona.
Second, connect Covid-19 and the plague:
U3A Friends, look up the many refer­ences to the Plague in Shakespeare's time. Did he write KING LEAR while in quar­antine? Look at theatre closures: eg How Shakespeare's great escape from the plague changed …
The Guardian Sep 24, 2015 — From Globe to global: a Shakespeare voyage around the world Plague had returned. Two years earlier, after an outbreak in which more than 30,000 Londoners had died, the privy council decreed that public playing should cease once the number of those who died every week of plague rose "above the number of 30".
Finally, STATION ELEVEN which I ensured my U3A group read. If you can't find the novel, at least enjoy all the reviews and comments online( one by Sarah Shatz just 3 hours ago) and inter­views with the author. Set in the days of civil­iz­a­tion's collapse,
Canadian Emily St. John Mandel's 2014 novel Station Eleven tells about a Shakespearean troupe after a fictional pandemic wipes out civil­isa­tion . An actor dies while performing King Lear, and the Traveling Symphony performs Shakespeare's works around the devast­ated country.
---
2. Top five Shakespeare plays that speak to the 21st century
With Shakespeare Week upon us, Emma Smith – author of 'This Is Shakespeare' and professor of Shakespeare Studies at Oxford University – picks the bard's most 2020-applicable works, from 'Othello' to 'Pericles'
When fellow play­wright Ben Jonson called Shakespeare "not for an age, but for all time", he was right. But only up to a point.
Shakespeare has been a cultural and theat­rical constant for four centuries, but different plays have waxed and waned in popularity. When Charles II was restored to the English throne, Nahum Tate rewrote King Lear to echo this new politics.
The Victorians loved Cymbeline because its moral, resourceful heroine Imogen – as performed by Ellen Terry – seemed a perfect form of womanhood. We didn't know what to do with a play about a cynical and unwinnable conflict which no-one really under­stood, until the Vietnam War, when Troilus and Cressida found its voice.
Here are the plays that speak to the early 21st century (and hardly a plague in sight).
Read more
1. Twelfth Night
Twelfth Night's jaunty subtitle "What you will" is the keynote for its wry accept­ance of human desires. It capit­al­ised on the Renaissance frisson of male actors in female roles, turning it back on itself by depicting a female character who spends most of the play as a man. It's long been seen as a play that flirts with same-sex passions, and changing stage depic­tions of the erot­ic­ally charged scenes between Orsino and Cesario, or Olivia and Viola, or Antonio and Sebastian, have charted changing societal attitudes to sexuality. For the 21st century, though, the focus is slightly different. Time to say goodbye to the old idea of a "cross-dressed" heroine, and, instead, to stop dead-naming Viola, to accept their (yes, their) chosen self-identity of Cesario, and to stop patron­isingly assuming that Orsino is somehow confused about who he's coupled with at the end of the play.
2. Othello
If Hamlet's exist­en­tial intel­lec­tual hero made him the poster-child for Victorian ideas of the tragic hero, and the unflinching cruelty of Passchendaele and Hiroshima made King Lear seem a parable for the suffer­ings of the 20th century, then the tragedy for the glob­al­ised 21stcentury must surely be Othello. As the play's location moves eastwards from Christian Venice to the more (and still) contested territory of Cyprus, its deep concern with forms of belonging and alien­a­tion are revealed. We used to under­stand the identity of Shakespeare's "Moor" as primarily racial, but the word actually signalled to early modern audiences a religious category – Muslim. Now that religious wars, discrim­in­a­tion and genocide reor­ganise the globe on sectarian grounds, this play strikes a bitter chord. As his final speech acknow­ledges, Othello is both Christian and "Turk", both the defender of Venice and the enemy within. The tragedy is that his composite identity is seen as impossible and unsus­tain­able in the world of the play.
3. Measure for Measure
When Measure for Measure was dubbed one of Shakespeare's "problem plays", it wasn't entirely a compli­ment. But, like the taste for salted caramel, we now prefer our comedies less sickly sweet, with an unre­solved edge. Perfect for the unhappily-ever-after mood, Measure for Measure gives a jaundiced view of sex, human commodi­fic­a­tion, and power. It speaks to #MeToo, but is not entirely on-message: Shakespeare writes the encoun­ters between the hypo­crit­ical politi­cian Angelo and the novice nun Isabella with an intensity and shared intel­li­gence that is deeply troubling. She does not in any way welcome his sexual propos­i­tion, but their fraught inter­views stand in for all the play's off-stage court­ships, pillow-talk, and flir­ta­tion. No one else in the play troubles to engage Isabella's spiky, astute mind, even as that is, for Angelo, only a route to her body. Measure for Measure is a Shakespearean comedy for grown-ups.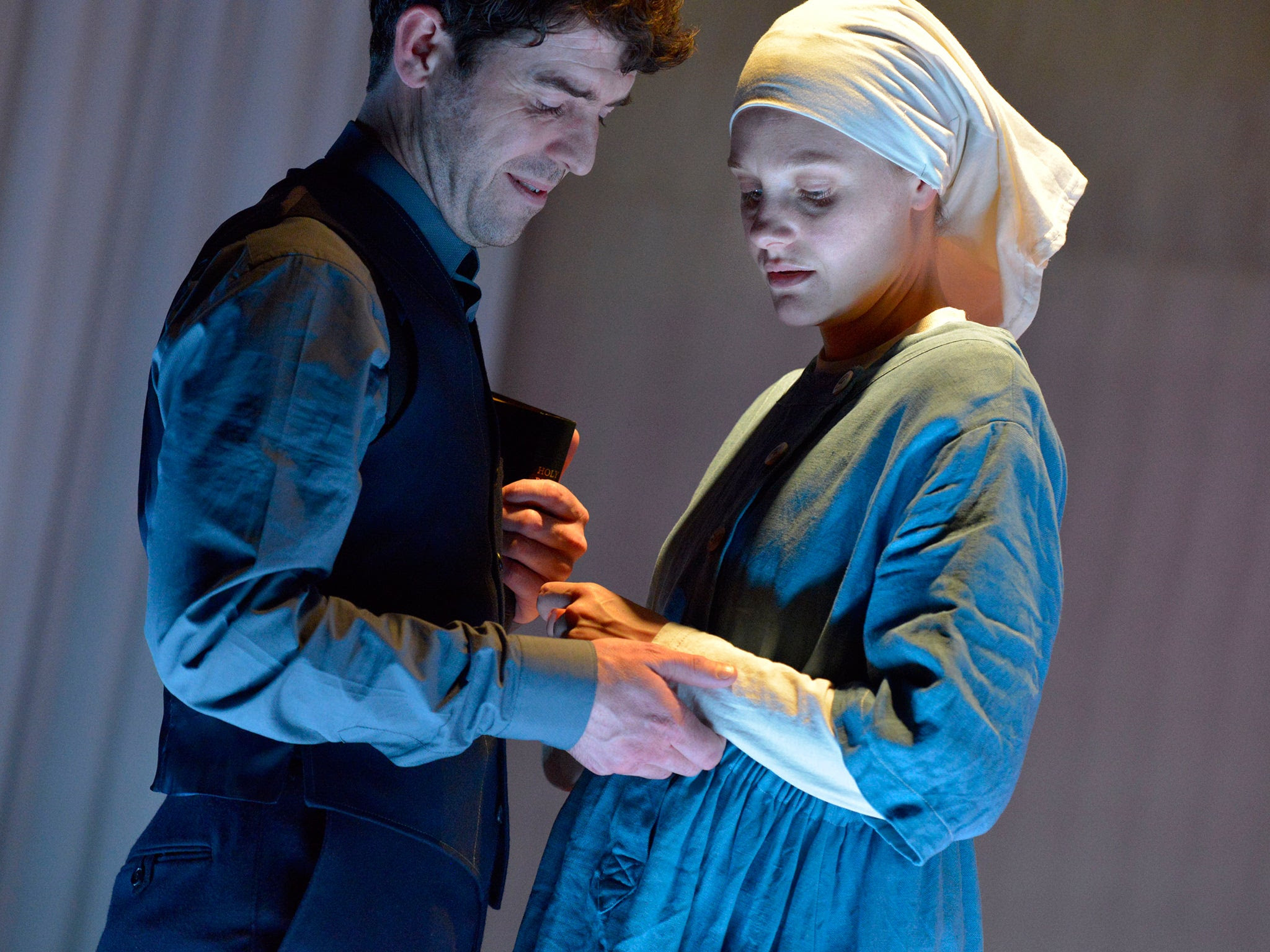 4. King John
This bril­liantly sardonic and decentred history play shows us a country without proper lead­er­ship. Forget all that "once-more-unto-the-breach" heroism; forget the divine right of kings; forget Shakespeare's poetry of feudalism – this is a play about would-be Machiavels, contested sover­eignty and a political assas­sin­a­tion that is, really, a medieval clusterf***. We don't get – as elsewhere – the rightful king and the chal­lenger, but something much messier. It's no accident that the central character is called "Bastard" – a figure for triumphant personal and political ille­git­imacy. Ironic, uncon­vinced, at an oblique angle to the hopeless mach­in­a­tions of the politi­cians and merciless in stripping away their rhet­or­ical self-justifications, the Bastard is this play's comprom­ised hero. His final lines, often quoted out of context, echo with this caustic insight: "Naught shall make us rue, If England to itself do rest but true."
Read more
5. Pericles
Pericles is a dramatic gazetteer studded with place names – Tyre, Pentapolis, Ephesus, Mytilene. To earlier gener­a­tions with different preoc­cu­pa­tions, this itinerary recalled the travels of St Paul and the locations of his New Testament corres­pond­ents. But for the 21st century, this dangerous criss-crossing of the Mediterranean recalls the desperate migrant passage from the Arab-speaking world to southern Europe, with Greece and Sicily as partic­ular hotspots. Pericles' voyaging is at once geograph­ical and psycho­lo­gical: encoun­tering a complex world, dealing with grief and loss, he is in flight from himself. Only reunion with his family can centre him and re-establish home as an emotional, rather than a spatial, location. The fairytale ending doesn't take away the real insights about human selfish­ness, fear, and the persist­ence of hope that structure Pericles' maritime equi­valent of a road movie. (And yes, there is a plague, but it only kills bad people.)
This Is Shakespeare – How to Read the World's Greatest Playwright is out on hardback now, and on paperback on 2 April

3 New Yorker 1st April 2020
Just a reminder that when Shakespeare was quar­ant­ined because of the plague, he wrote 'King Lear.' " —Rosanne Cash, on Twitter, March 13, 2020
Day 1: Quills lined up. Nibs sharp. Parchment ready. No death knells yet this morning. You are going to write "King Lear"!
Day 2: No pressure. Fine to spend the first day brain­storming. There's no such thing as a bad idea. Nibs still sharp. You can do this!
Day 3: You know what was a great play? "Julius Caesar." Re-reading it. "How many ages hence / Shall this our lofty scene be acted over / In states unborn and accents yet unknown!" Damn.
Day 4: First draft doesn't have to be perfect. The scribe will always go over it later. Shoot for a sloppy copy.
Day 5: Actus Primus, Scæna Prima. Or is it Actus Primus, Scænus Primus?
Day 6: Ben Jonson must have written, like, six plays by now.
Day 7: No compet­i­tion. You do you. Who wrote "Titus Andronicus," bitch?
Day 8: Are those plague sores? They're kind of reddish.
Day 9: They're defin­itely plague sores.
Day 10: Does rubbing your body with a chicken actually work?
Day 11: They're not plague sores. Phew! Back to the old quill and parchment.
Day 12: Sharpen nibs.
Day 13: You've been wearing the same doublet and hose for two weeks.
Day 14: The muse strikes! If Cordelia and the Fool never appear in the same scene, that new appren­tice can play both of them. Save one actor's wages, times six perform­ances (optim­istic, but why not?), for a total of thirty pence. Can you say "new doublet and hose"?
Day 15: I miss Burbage.
Day 16: New approach: fasting between meals. Clears the mind.
Day 17: Feeling peckish.
Day 18: Hard to focus with all the death knells tolling.
Day 19: Trying to work in some witches. King James likes witches. Maybe Lear's eldest daughter turns out to be a witch? Or Edgar and Edmund are twins, and one of them's a witch? And cross-dresses as Cordelia? Who's actually the Fool? If you sort out the entrances, that appren­tice could play all four parts.
Day 20: Actus Primus, Scæna Prima. Just keep the quill moving. Actus Primus, Scæna Prima. Actus Primus, Scæna Prima. Actus Primus, Scæna Prima. Actus Primus, Scæna Prima.
Day 21: It's hard to write a good æ.
Day 22: Need new nibs.
Day 23: Stop the infernal tolling! We get it already!
Day 24: "As flies to wanton boys are we to the gods; / they kill us for their sport." Damn.
Day 25: Definitely too dark. Keep the mood light! No one wants to see a tragedy after a plague.
Day 26: Jonson's probably writing a comedy.
Day 27: So what if you didn't go to university?
Day 28: You're the King's Men! Say it: King's Men! King's Men rule!
Day 29: King James is going to serve your head on a platter if you don't write this godfor­saken play today.
Day 30: You know what's selfish? Writing a play while people are literally dying.
Day 31: You could have been an apothecary and actually helped people.
Day 32: You are a worthless piece of plague-infected excrement.
Day 33: You know what makes you even more worthless? Having the resources to spend your day writing a play while other people are dying and then NOT WRITING IT!!!
Day 34: Just take it one day at a time.
Day 35: You know who has it easy? Anne and Susanna, back in Stratford. They don't have to write anything.
Day 36: New idea: rightful duke of Milan usurped by younger brother, cast out to sea with infant daughter to drown, ship­wrecked on magical island, harnesses spirits of earth and air, summons tempest to wreak vengeance on brother. Show off Globe's new metal thunder sheets!
Day 37: Stupid idea.
Day 38: Quarantine almost over. Quaranta, forty; trenta, thirty; venti, twenty. This would be a great time to learn Italian!
Day 39: "The weight of this sad time we must obey; / Speak what we feel, not what we ought to say. / The oldest hath borne most; we that are young / Shall never see so much, nor live so long."
Day 40: Damn.
Daniel Pollack-Pelzner teaches English at Linfield College, in Oregon.